Welcome to Oil Perfumery! We sell high quality impressions of designer fragrances. We are not associated in any way with the designer brands or their manufacturers.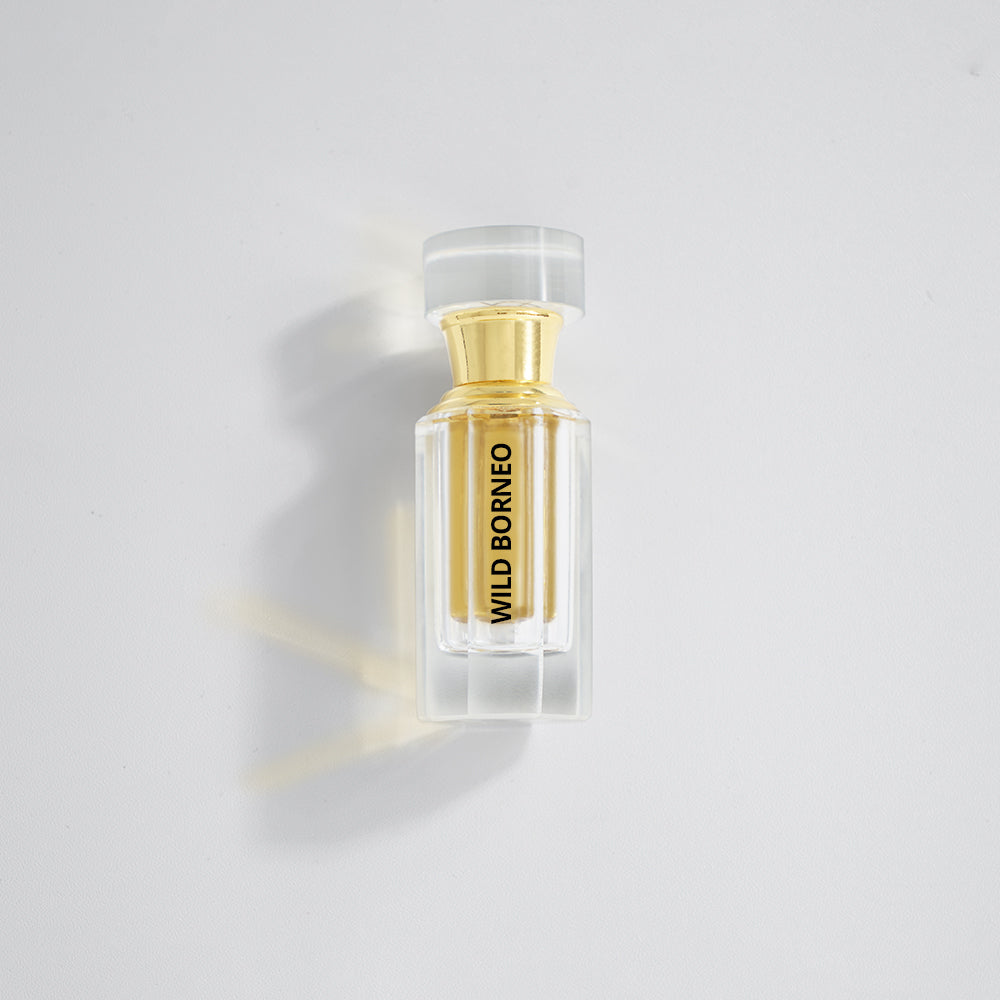 Wild Borneo
Wild Borneo is an Amber-Woody-Oud fragrance with Oud sourced from Borneo, located between Indonesia and Malaysia.
Oudness is about the intoxicating and exceptional perfume note of Oud. Cultivated from an Aquilaria tree that has built up a dark aromatic resin over hundreds of years, Oud is a famously earthy, woody and animalic scent that will awaken your senses. Our Oudness fragrances focus on an Oud from every country. As any connoisseur will tell you, the Oud fragrance will differ depending on the geographic location and even from tree to tree. 
Fragrance profile
Top Notes: Vanilla Orchid, Heliotrope
Heart Notes: Labdanum, Balsam, Amber
Base Notes: Oud, Cedarwood, Musk, Moss
Application
With Oudness, a little fragrance goes an extremely long way. Using the traditional dipstick applicator, we recommend applying a small dab of Oudness oil onto your pulse points. Not liking the smell at first? The fragrance will evolve dramatically throughout the day and what smells earthy at first will dry down into a sweet woody fragrance. Oud fragrances are also great for layering. By the end of the day, Oudness will be your new favorite fragrance.
Total 5 star reviews: 1
Total 4 star reviews: 0
Total 3 star reviews: 0
Total 2 star reviews: 0
Total 1 star reviews: 0
100%
would recommend this product
Elnigma

Verified Buyer

Beautiful scent and bottle I smell expensive.

( Oud, Labdanum, galangal/ ginger) little goes a long way, and patience pays off. This scent needs a moment to dry,please don't immediately apply then get close too strangers. If used to scents that smell good the first ten seconds then are boring, or need to be loud to get heard, this is not one that's like that. When it's dry, its nice, warm, and clean it gets a galangal/ gingery fragrance along with the oud and that isn't listed but that's the impression I get.

This is not a patchouli green woods, watery plus citrus, or a dusty musk, or scents from an aged pub filled with cigars, not that those aren't nice at times too.

But this is a clean, smooth, genuine wood furniture in the right hands so you'd never know it's age. it's been oiled dusted and finished and it's set complete with a gingery drink on top of of a coaster and with a napkin. It's a good feeling.

If the slightest touch is added it takes sweet Slow Dance complements it with it's similar notes ( vanilla, Labdanum) and makes it frisky. (I'm

saying I smell amazing. )
Reviews Loaded
Reviews Added
Notice:
Oil Perfumery competes with the designer brands. It does not use their fragrances and is not associated in any way with the designer brands or their manufacturers. All trademarks are property of their respective owners. We are in compliance with the Federal Trade Commission's
Statement of Policy Regarding Comparative Advertising
.